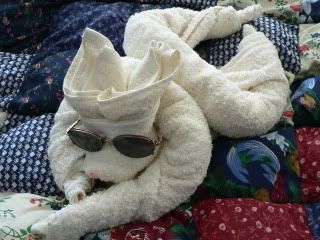 Our friends in Andover had been on a cruise before we visited them. They said that everyday there would be a new towel animal on their bed.
This is what we found waiting to welcome us to their home. It was such a treat! We are grateful for the hospitality that we have been shown in so many unique ways since we have been here in the states.
Thanks Cathy and Paul!