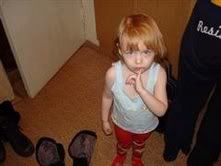 Tom calls this her Austin Powers look!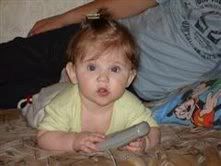 Yanna has the remote!
The top picture is Eera and the second is her little sister Yanna. I got this in an email from their mom, my friend Olya. I am sure they were taken with her husband Vova's cell phone. Isn't technology wonderful?! I cannot imagine how much Yanna will have grown by the time we get back home to Russia in June.