don't take a family picture with the sun beating down on your faces!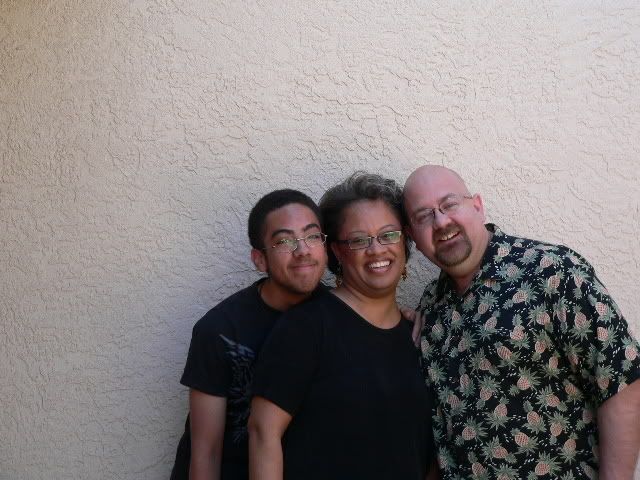 Move to the backyard where the shade is!
This is the photo that will grace our new prayer cards. No, it is not centered and that is on purpose... now there is room for text. Tom is working on the prayer cards and we will give those out during our travels!
Our current prayer concerns:
raising support to career level to provide for long term needs
not to lose any of our language skills while in the States
safety as we travel
If you would like a copy of our newsletter please email us at:
Sharps4RussianRecovery@juno.com
Please click here for the new information on where to send gifts and monthly support.