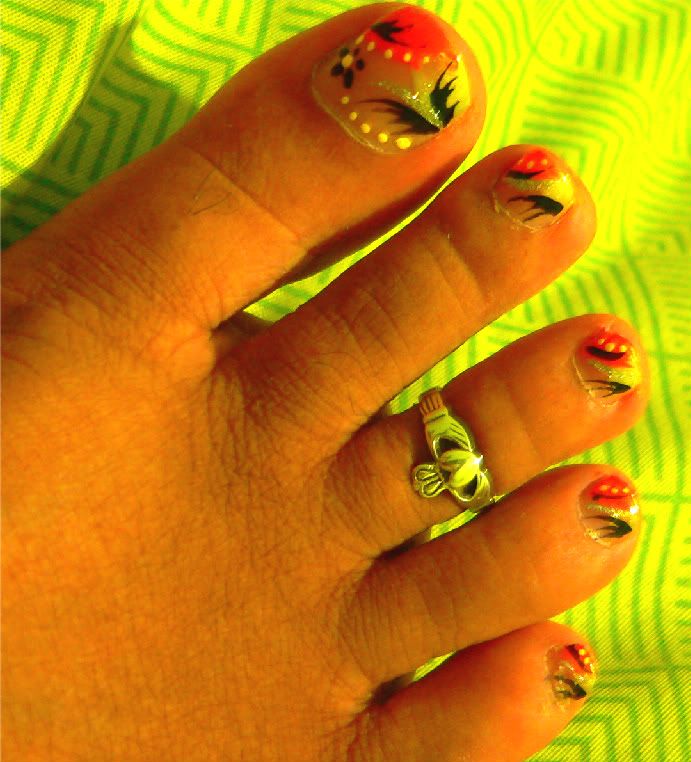 One of the ladies who attends our little fellowship does nails. Works of art in my opinion. She asked me if I had a color in mind and since I didn't she just decided on her own what to do. These are not decals. She painted each design free hand. I admired her passion for her work and her gentleness with me.
I have to admit this is not something I normally take the time to do. After all as a missionary I should be devoted to more serious pursuits, right? Like investing in the lives of people. This gal has had her share of life struggles. She has 4 children. The father of her youngest son was recently killed.
Something told me I needed to spend some time with her away from church. So I drove over to her salon; which is a hole in wall that was not easy to find. She beamed with joy at seeing me. We chatted a bit. And then I left with toes done and a sense of a new stage of relationship between us. At church today she drew me close and whispered for me to come by and see her again.
A few of the other women had also gotten pedicures that week. And we all stood around showing off our toes, talking about hair and, you know, bonding. The pedicure cost me $5 USD. But, I think it was worth so much more. And time will tell just how much of a return that investment will yield.