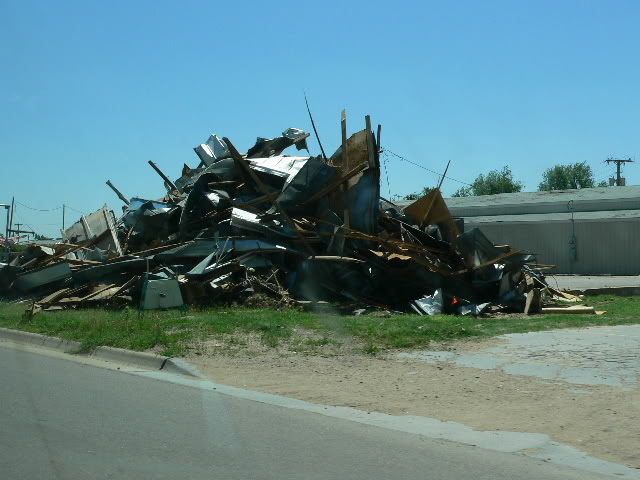 Driving through this city was:

eerie
surreal
mind boggling

Not knowing whether the 54 freeway had reopened near Greensburg or not we set out Friday morning to drive to Andover on our way to Topeka. As we neared Greensburg Tom asked me to get out my camera. Honestly it was difficult to photograph the devastation. I was overwhelmed by what I was seeing... either nothingness or devastation.
As we slowly made our way from one from one end of the city to the other we were practically speechless.
How do you take it all in?
We gazed at buildings with 3 out of 4 walls missing, trees that looked as if they were made for one of the Lord of the Rings movies, hand made signs pointing to where the hospital was set up or where other city services were located.
Continue to pray for the people of Greensburg as they work each day to rebuild and move forward with their lives.